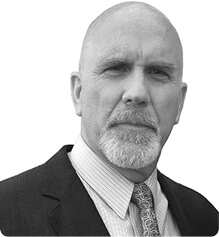 David Wood
President & Chief Executive Officer
David Wood brings 30+ years of expertise as a strategic and growth-oriented operations executive with a track record of building business, delivering revenue growth, and creating world-class operational structures to sustain growth and profitability. He has experience as President, COO, VP/General Manager, and Board of Directors member for public and private companies.
David served as Chief Restructuring Officer for Scient, Inc., a consulting company founded in 1997 where he had also served as VP/GM for the Enterprise Business Unit, building it to a $180 million business.Prior to that he was President & COO of an international consumer products company creating $400 million in shareholder value, validated by Credit Suisse First Boston during an expansion-financing round. Earlier in his career, David held various executive and operations roles with PepsiCo.
Before entering the private sector, David was a Captain in the United States Army, Field Artillery. He holds a Bachelor of Science, Economics, Cum Laude, from Northeastern University.