What Do Pharmaceutical Companies Really Spend Their Profits On?
Aug 19, 2021
by David Wood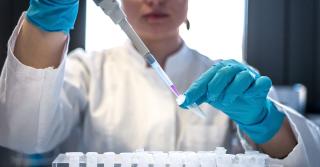 For decades, pharmaceutical companies have claimed that the skyrocketing price of insulin and other drugs is the direct result of innovation.
Earlier this year, the US House of Representatives began an investigation to determine just how much of pharmaceutical profits are spent on research and development. Their Drug Pricing Investigation report, which was released in July, tells a much different story than the one Big Pharma has been trying to sell us for years.
Buybacks and Dividends
According to the report, eight of the top 14 pharmaceutical companies in the world spend more on buybacks and dividends for their investors than they do on research and development (R&D).
One of those eight companies, Novo Nordisk, spent more than twice as much on buybacks and dividends than they did on R&D every year between 2016 and 2020.
Overall, the 14 companies examined spent an average of 10% more on buybacks and dividends than they did on R&D. The US-based companies, which includes Eli Lilly, were the worst offenders, spending an average of 24% more on buybacks and dividends than on R&D.
Executive Compensation
Executive compensation packages made up another huge portion of the spending habits of the 14 companies evaluated in the investigation.
Altogether, these compensation packages totaled over $3.2 billion, with an average annual increase of 14% between 2016 and 2020. Most of these companies increased their executive compensation while also raising the prices of drugs that millions of Americans rely on.
Of the three insulin producers evaluated in the report, Eli Lilly paid out the most in executive compensation packages over the five-year period, with the other two companies trailing not far behind.
Eli Lilly - $234,000,000
Novo Nordisk - $129,000,000
Sanofi - $63,000,000
In some cases, the investigation found that bonuses paid out to executives were the direct result of price increases on brand-name drugs. Had these increases not been made, the companies would not have reached the profit goals necessary for the executives to obtain their bonus targets.
Research and Development
While all companies did invest a significant amount into research and development, the investigation found that much of this investment was used to suppress generic and biosimilar competition. This is in stark contrast to the claim that most expenditures made by pharmaceutical companies are used to foster innovation.
Securing extra patents and pursuing lawsuits are just some of the ways these companies spend their R&D money in order to continue their monopoly over certain types of drugs. In fact, more money is spent on
patenting older products
than on innovative products currently in development.
What Does This Tell Us?
The
US House of Representatives Drug Pricing Investigation
makes clear that insulin prices are not skyrocketing due to innovation. And, in fact, investing in new products accounts for a very small percentage of the overall expenditures made by these companies.
Most of the profits these companies see go straight into buybacks and dividends. The rest is used to suppress competition within the market and pay astronomical compensation packages to reward executives for needlessly driving up the prices of life-saving drugs.
Ready to Begin Your Investment?
Click below to begin your investment and help us bring affordable insulin to the market!
INVEST NOW