The Problem with Insulin Copay Caps
Jul 29, 2021
by David Wood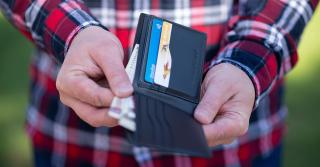 A number of states enacted insulin copay cap bills in 2021. In the fight against the outrageous and continuously growing prices of insulin, this seems like a huge win, but is it?
Colorado was the first state to pass an insulin copay cap, which limits copays on a month's worth of insulin to $100. Dozens of states followed suit, with Connecticut passing the most stringent law, limiting insulin copays to just $25.
Compared to the $700 or more the average diabetic spends on insulin each month, this seems like a viable solution to rising insulin prices. But, as
this recent article from Healthline
points out, it isn't actually as helpful as you may think.
These bills only apply to insurance plans offered by the state. Most employee-offered and private insurance plans do not have any legal obligation to follow these caps. Even worse, these caps are only on copays, not out-of-pocket expenses, which leaves the uninsured out completely.
All this is to say, of the people living with diabetes who happen to live in a state that has passed these kinds of laws, only about 25% actually benefit from them.
So, are copay caps a good thing? Yes—at this point, anything is better than nothing. But are they the answer to the insulin pricing crisis? Not even close.
Ready to Begin Your Investment?
Click below to begin your investment and help us bring affordable insulin to the market!
INVEST NOW