Insulin Rationing: A Common Practice with Deadly Consequences
Jul 26, 2021
by David Wood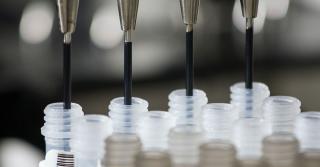 One in four insulin-dependent diabetics ration their insulin because they cannot afford to use it in the doses prescribed. This is just one of many shocking statistics reported in an article published in
JAMA Internal Medicine
in 2019.
As insulin prices have only continued to rise since that study concluded, it is likely even more diabetics have turned to this drastic—and deadly—practice.
According to
commentary
provided by Elisabeth Rosenthal, MD, editor-in-chief of Kaiser Health News, that was included with the study results, rationing insulin can have serious health consequences.
"It can hasten disability (eg. blindness and kidney failure) and early death. Thanks to tight glucose control and more precise insulin dosing, researchers estimated in 2012 that children with diabetes born between 1965 and 1980 were living 15 years longer than those born between 1950 and 1965. Will that 15-year gain now be erased because of the price?"
According to the study and others like it, insulin rationing isn't just a problem for those who are uninsured. Most patients who report insulin rationing have some kind of private or employer provided healthcare plan with high deductibles or high cost sharing. These people tend to be mostly middle-class and make a decent wage.
More affordable healthcare options that are readily available to all Americans would be a helpful step to reducing the practice of insulin rationing. But the more immediate solution to this problem is reducing the price of insulin through the introduction of competitive, effective biosimilars to the marketplace.
Ready to Begin Your Investment?
Click below to begin your investment and help us bring affordable insulin to the market!
INVEST NOW